Russ Curry, Ministry of New Media
TOMI's interactive information and urban communication solution has a new international location, in the city of Montevideo, Uruguay.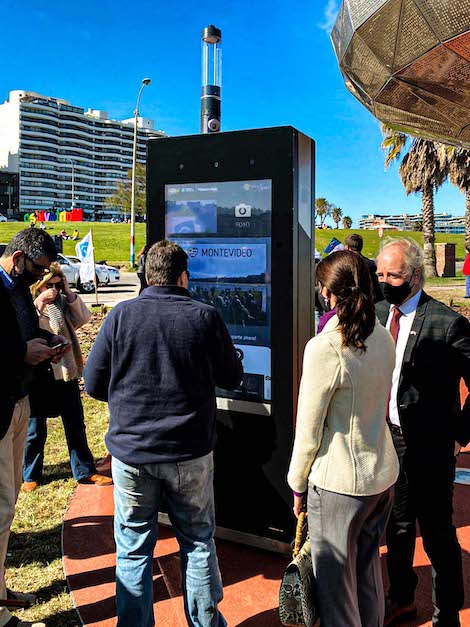 Montevideo is the capital, and the largest city, in Uruguay. It is considered as the Latin American city with the best quality of life and very advanced in e-government practices, with a very rich and diverse gastronomy and culture. Montevideo offers a vast list of museums to visit and several squares to stroll and enjoy the spirit of the city such as Plaza Constituición, the most beautiful and oldest square, or Plaza Zabala, with several Parisian-inspired features.
In this city, you can also find several parks, including Parque Rodó, Jardín Botánico, and Jardín Japones.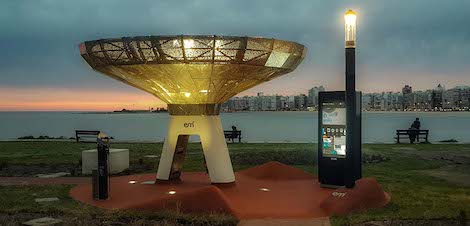 This city stands out for having a unique personality, characterised by its relaxed beach atmosphere, cafes, and a well-preserved historic center in Ciudad Vieja, with one of the oldest markets, the Mercado del Puerto. It is important to highlight that Tango is considered by UNESCO as a cultural heritage of Uruguay, being able to visit tango clubs, watch live music, or learn to dance.
With TOMI in town, exploring all these places and finding the best Tango club will be much easier. TOMI will also provide the possibility to consult the various places to eat, where to sleep, and the cultural agenda of the city. TOMI has a range of services highlighting My Business to promote the local economy; Citizen Services; Transport Consultation; WIFI hotspot; AntiCovid technology, among others.