AdTECH: OOH – Sydney, very likely the industry's first in-person event since March's lockdown, kicked off this morning in Sydney, Australia thanks to the Ministry of New Media, the hard work of chairman Joe Copley, event manager Nicolette Briscoe and HOYTS Cinemas who kindly, and dare I say bravely, supplied a #Covid19 safe environment for just under 100 Sydneysiders to listen to a superbly curated selection of #OOH and #AdTECH experts and network, interact and debate with their industry colleagues.
Judging by early pictures from the cinema, you would have thought that the conference opened with a showing of the 1986 British biographical-drama film Castaway, starring Amanda Donohoe and Oliver Reed (surely shown above?) but I am reliably informed that it is actually my father, who disappeared a few weeks ago, trying to make his way to Australia. He obviously did not get there as he made the opening speech by video, from the isolated island of Tuin, between New Guinea and Australia.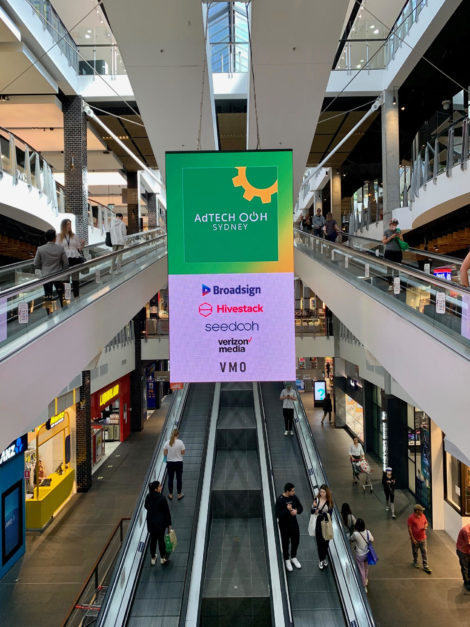 Early reports are that the event went really well, with attendees quoted as saying "This event is excellent at bringing together the Media Owners, Publishers, Agencies, Brands and AdTECH providers and has been the only opportunity for education and debate here in Australia these past two years", "I came last year and once again learnt that the Australian market is advanced (and advantaged) in so many ways. We as a nation seem to be taking the lead in the global journey towards the OOH future."
Big thanks to the event sponsors: Broadsign, Hivestack, Seedooh, VMO and Verizon Media and all of the speakers and panelists.