WPP AUNZ media bureau Ikon Communications has chosen Veridooh to track, measure and verify DOOH campaigns for some of Australia's biggest advertisers.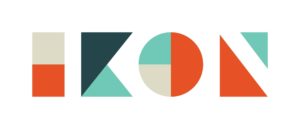 [1]Pia Coyle, national head of investment at Ikon said: "We selected Veridooh for its ease of use and unmatched analytic capabilities. Veridooh will help ensure we continue to maximise our investment in DOOH advertising for our clients by providing previously unavailable measurement and performance metrics."
Veridooh's platform measures and verifies the key DOOH metrics in the categories of panels, plays, exposure time, ad length and share of voice, creating greater transparency for the DOOH industry. Veridooh's latest release also provides campaign insights and analytics that makes post-campaign reporting easy.
Mo Moubayed, co-founder of Veridooh told us "Some of Australia's biggest advertisers have invested significantly into DOOH and want to independently track their campaigns. Using our proprietary SmartCreative technology, we can deliver that verification and we're delighted Ikon has become the latest media agency group to join our platform. This partnership further solidifies our position as the leader in independent verification for the DOOH industry."
Over 40 individual campaign, format, and panel metrics are provided by Veridooh on a daily basis. Veridooh uses its proprietary SmartCreative technology to independently track ad play data in real-time, which is then compared and analysed against booked information and displayed via a user-friendly dashboard.