EAT Displays, an Australian technology based company and media owner [1] has partnered with Lemma and are now up on their programmatic DOOH platform.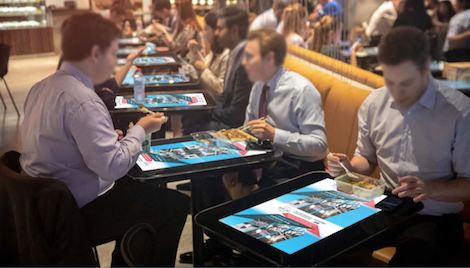 [2]
Infused with Lemma's Programmatic Technology, EAT Display screens will now acquire all of the programmatic advantages like dynamic ad rendering, addressable targeting, real-time reporting, audience insights, and more.
Lemma will also effectively source in organic demand from various digital sources, subsequently improving occupancy rates and yield for EAT displays.
Gulab Patil, Founder & CEO, Lemma told us "New media solutions are the basic criteria for brands to select advertising media today. Lemma leads the OOH space when it comes to emerging media opportunities and key partnership like this only help diversify our DOOH portfolio further. Our partnership with EAT displays will definitely get brands excited to explore OOH in a new manner taking it a step further from mere exposure to active brand engagements."
Adam Canceri, Founder, and CEO of EAT Displays [2] said "We are thrilled to partner with the largest online programmatic digital-out-of-home platform in the world. The recent successful integration of EAT Technology with Lemma opens up a world of tremendous commercial opportunities for all stakeholders including both domestic and international advertisers. The partnership will see EAT Displays maximize its exposure to a vast array of programmatic buyers not only in Australia but around the globe including India, SEA, AU, NZ, MENA, and North America."
Sanjaya Molligoda, Managing Partner Lemma added his thoughts and said "Advanced OOH markets like Australia are now demanding for solutions that are out of the ordinary. In this light, it's important for us as thought leaders to keep evolving and upgrading our screen solutions with novel yet equally impactful placements. Keeping up with times, EAT Displays has delivered a solution that is both highly impactful and engaging to audiences & layering this with Lemma's technology and data stack has further enhanced the overall offering for marketers wanting to invest in out of the home during the current times."