Adrian J Cotterill, Editor-in-Chief
Our current Canadian speaking tour (blogging now from PRESSE CAFE in downtown Montreal) doesn't include the US and I have to say that our geography is so poor that we don't even know how far Philadelphia is from where we are now, but the guys at Motomedia continue to send us through interesting stuff.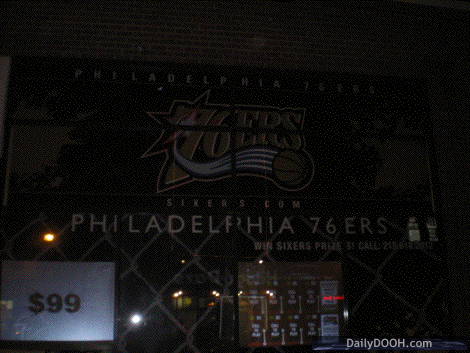 The picture above is their latest streetlevelBillboard delivered by one of Motomedia's partners, WA Media.
What's really unique on this one is the use of MegaPhone which we have talked about before.
This unit is in South Street, Philadelphia and we believe that the next one will be in Pony, NYC