Russ Curry, Ministry of New Media
Carly Morris has joined Geovation as the new Head of Geovation. She joins from International Airlines Group, where she was most recently Head of Innovation, leading emerging technology trials within their logistics business, as well as their Hangar 51 accelerator programme.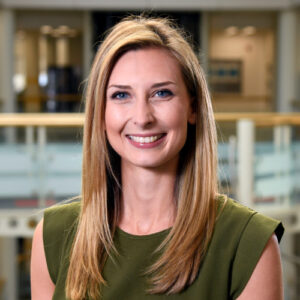 Prior to this she specialised in trade and working capital in financial services.
Paul Cruddace, Head of Research and Innovation at Ordnance Survey told us "We are delighted Carly is joining us to lead the Geovation team. Since its inception, Geovation has firmly established itself within the British start-up and entrepreneurial community and supported the UK economy. I am looking forward to working with Carly, as we build on this and help Geovation break new territory."
Carly has received industry recognition for her work, being named finalist in the 2020 Everywoman Transport and Logistics awards, and the TechWomen100 Awards, 2020.