Here in China we have seen these Neolix autonomous driving vehicles most recently used for 'street disinfection'. The manufacturer markets them for food sales, patrols and delivery but in Shanghai they have popped up as KFC Food Trucks.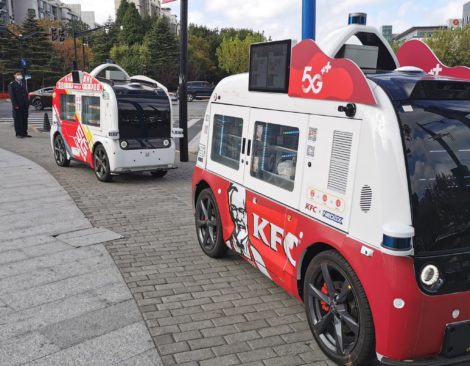 You can place an order on the screen and you pay via WeChat and when payment is accepted, the door will open for you to collect your order.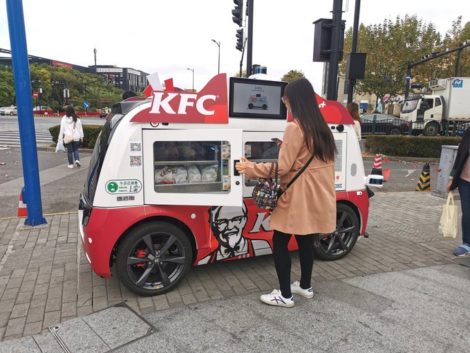 The Neolix unmanned vehicles support Level 4 autonomous driving. It detects and avoid obstacles via its sensors. It has a mileage of 100km on a single charge and a maximum speed of 50km/h.
Rumour is that the company is also said to be working with Pizza Hut to provide a "restaurant on wheels" service.