Rumour has been for some time that Beijing based Neolix was following up its KFC Autonomous #5G Food Trucks with a Pizza Hut "restaurant on wheels" service and here it is in Beijing, some of the first pictures we believe…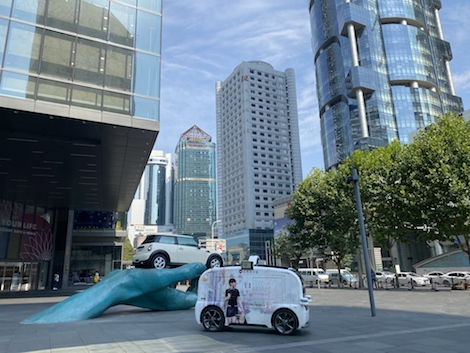 The Neolix unmanned vehicles support Level 4 autonomous driving. It detects and avoid obstacles via its sensors. It has a mileage of 100km on a single charge and a maximum speed of 50km/h.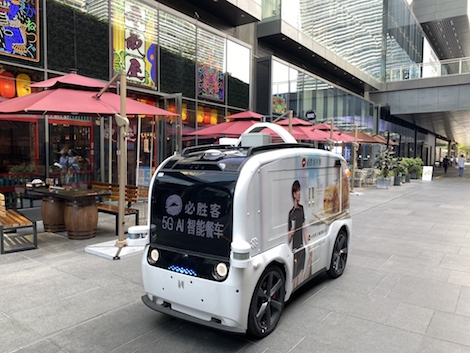 These Neolix autonomous driving vehicles have most recently been used in China for 'street disinfection'. The manufacturer markets them for food sales, patrols and delivery but in Shanghai they have popped up as KFC Food Trucks.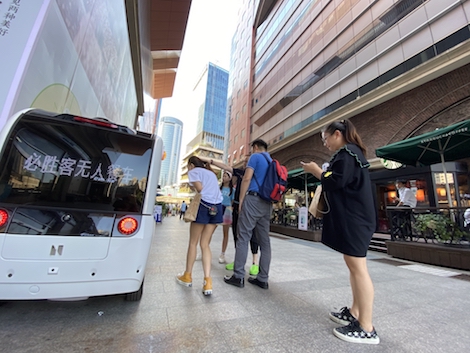 These vehicles are currently roaming the streets of Beijing. The writing on that rear window of the vehicle, translates as "Pizza Hut AI Smart Dining Car".