In Singapore, the Temasek Foundation is launching its third nationwide reusable mask distribution exercise from November 30 to December 13, 2021.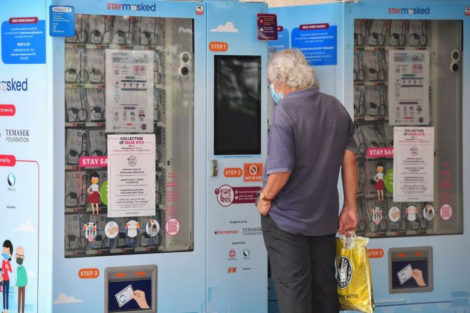 The masks can be collected at around 1,200 vending machines in 800 locations including bus interchanges, community centres, resident committee centres, Temasek Shophouse and Plaza Singapura.
All Singapore residents who have a government-issued ID can collect one free mask kit each – containing two black masks and three filters.