Adrian J Cotterill, Editor-in-Chief
As Americans traveled this Thanksgiving (even somewhere close by), they may well have seen some heartwarming messages along their journey.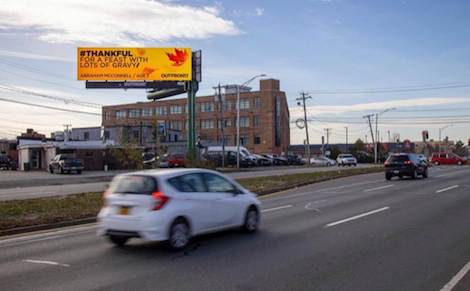 This week Outfront Media launched their #THANKFUL campaign, where they asked the 'children of OUTFRONT' (both employees and clients) to share what they are thankful for this season.
Over 275 children shared their gratitude, all of which are currently posting on digital billboards in their hometowns across the country.
Some of the cute copy line examples include:
#Thankful for dinosaurs, I really like them | Logan, Age 4
#Thankful for donuts | Daisy, Age 9
#Thankful for teachers, community, family & friends | Kaylin, Age 6
#Thankful for butter. Lots of Butter | Quinn, Age 15
Outfront's desire is to bring some positivity, innocence, and joy to all this Thanksgiving holiday.