Adrian J Cotterill, Editor-in-Chief
JCDecaux Transport, the number-one Out-of-Home (OOH) media company in Hong Kong, has announced the launch of its partnership with JCDecaux's 'startup' VIOOH.
The press release says that this will make trading digital OOH easier than ever for Hong Kong International Airport (HKIA) advertising.
In this instance, VIOOH's programmatic platform connects HKIA's premium advertising inventory to leading DSPs and key buyers, enabling intelligent trading in near real-time and enhancing campaign efficiency and effectiveness.
As an industry leader in digitalisation, JCDecaux Transport leverages consumer insight and technology to source new and relevant audience segments to optimize audience reach. Automated Audience Targeting, by which audiences can be qualified and quantified with Airport Audience Measurement (AAM), the first international audience measurement system for the airport industry, offers standardized global metrics to measure airport audiences. AAM is built based upon algorithms calculating the main components of audience measurement, including number of unique passengers, reach and frequency, and total number of viewed impressions. Advertisers can specifically target their audiences and subsequently deliver contextually relevant advertising messages at the right time, right location, and to the right audience.
While programmatic OOH allows more precise audience targeting and flexible trading in managing when, where, and how many impressions can be reached, data-driven decisioning, trigger-based buying, and in-flight optimisation will enable brands to maximise their campaign budgets and impact.
Kitty Lo, General Manager, Retail Experience, Retail and Advertising of Airport Authority Hong Kong, told us "We are excited to be the first major international airport to launch programmatic DOOH for advertising inventories and further enhance HKIA's advertising digital transformation. We believe programmatic buying is the future trend, and introducing this new platform at HKIA will elevate passenger engagement to a whole new level."
Shirley Chan, Managing Director of JCDecaux Transport, said, "Hong Kong International Airport advertising is embracing the new era of digitalization, we are excited and keen to utilize the new data-led audience targeting and programmatic capabilities of VIOOH to provide advertisers with innovative and interactive solutions to connect with the right audience, with the right messages, at the right time along the passenger journey at HKIA."
JCDecaux Transport is the main subsidiary of the JCDecaux Group, the number-one outdoor advertising company worldwide. Established in 1976, JCDecaux Transport is the market leader in outdoor advertising in Hong Kong and has been managing the advertising concessions for the Hong Kong International Airport since its opening in 1998. The company also operates the advertising concessions for MTR Corporation, Macau International Airport, Pacific Place Passages, and Ngong Ping 360.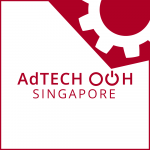 This year's sole industry in-person event since March, 2020 took place in APAC, namely the SOLD OUT AdTECH: OOH – Sydney Conference, held on September 23, 2020. That was followed up with AdTECH: OOH – Sydney, An Extra Slice, a unique webinar aimed at all those in Singapore, Australian states outside of NSW and New Zealand that due to lockdown could not get to Sydney for the actual conference. A recording of that 60 minute webinar is available here.