Adrian J Cotterill, Editor-in-Chief
Branded Cities and GH Media Group have announced an exclusive long-term representation agreement to sell digital advertising and integrated marketing campaigns on a full-motion LED display located on the Las Vegas Strip.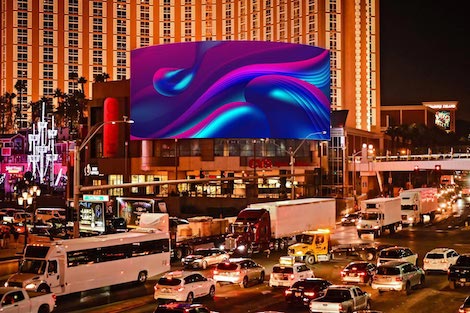 Steven Ellman, Chairman & Chief Executive Officer of Branded Cities told us "We are delighted to add this iconic digital asset to our portfolio in North America. With the addition of the bLVd to our Las Vegas inventory, Branded Cities effectively reaches 90% of the market with our two iconic signs, allowing advertisers to deliver efficient marketing campaigns with maximum impact."
The digital spectacular will be marketed by Branded Cities as the 'bLVd' and is located at the intersection of Las Vegas Boulevard and Sands Avenue. At 7,875 square feet and sized 45' x 175', the bLVd is one of the largest digital signs on the Las Vegas strip, in addition to Branded Cities' Harmon Corner. This full-motion and dynamic screen will target upscale consumers and travelers staying at the neighboring Wynn, Encore and Venetian resorts as well those visiting the high-end Fashion Show Mall.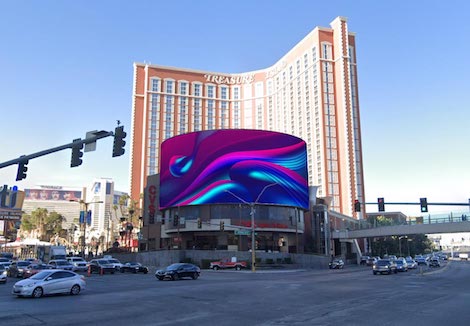 Gus Hadaya, CEO of GHMG said "GH Media Group are excited about this partnership with Branded Cities. We believe Branded Cities has a great team to handle the sales and promotion of our Iconic Board; the location and quality of this board is one of the best in Las Vegas. We look forward to a successful long-term partnership."
GH Media Group is a top provider of LED media and advertising. With its national partners, some of its more notable projects are the Source in Buena Park, Anaheim Garden Walk, Missouri Western State Stadium, Texas Motorway, Daytona Speedway, Hard Rock Stadium in Miami, Little Caesar Arena in Detroit, Churchill Downs.