At #CES2021 Chipolo announced that it is pledging USD 1 to the charity Oceanic Global [1] for every 'Ocean Edition' Chipolo sold.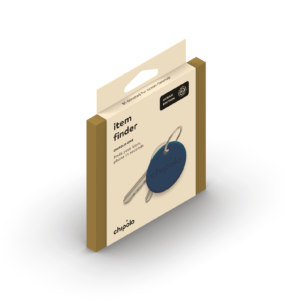 [2]Inspired by the projected tripling of plastic waste flowing into our oceans, Chipolo has spent 2020 working to tackle the harm caused to our climates, ecosystems and marine life by creating the first sustainable Bluetooth item finder on the market.
It aims to shine a light on our plastic pollution problem, and leading the way for other companies in the consumer tech industry.
The Chipolo ONE Ocean Edition [3] features:-
Material recovered from fishing nets, trawls and ropes floating in the sea were collected in the shallow areas of ocean near the shore line and turned to pellets to then create the sustainably sourced outer shell
First sustainable Bluetooth item finder on the market
The packaging 100% plastic-free and Vegan (fully recyclable)
Chipolo ONE Ocean Edition comes equipped with all the advanced and free features of the Chipolo ONE