Adrian J Cotterill, Editor-in-Chief
Founded in 1984, Hall Research, a leading designer and manufacturer in the A/V industry, has just rebranded to Hall Technologies.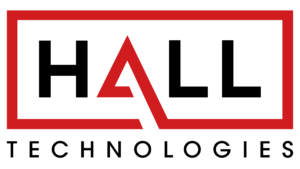 For more than three decades, Hall Research has supplied cutting-edge video distribution, switching, scaling, conversion and control systems.
The company has developed innovative solutions for frequent problems seen in education, medical settings, corporate settings, home offices, and everyday life. A new ecosystem of products, featuring end-to-end solutions for all of these and more will be announced by Hall Technologies this year.
Jason Schwartz, Chief Executive Office of Hall Technologies told us "Hall Technologies is dedicated to creating innovative solutions that will change the way people learn, work and live their daily lives. This new brand and evolving positioning perfectly illustrates the next generation of A/V."
The new, rebranded Hall Technologies website can be seen online here.