The International African American Museum (IAAM) announced this week that Sony Corporation of America will be making a USD 1.7 million product donation to the museum. The in-kind donation is made possible through the Sony Global Social Justice Fund, on behalf of Sony Corporation and its U.S. affiliates.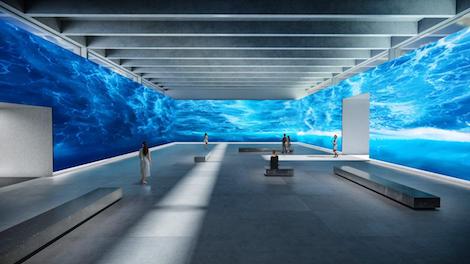 Mike Fasulo, President and COO, Sony Electronics, Inc. said "Our close work with the IAAM underscores Sony's commitment to social justice. Sony has a rich history in working alongside museums to help creatively bring important stories to light to empower and inform a new generation, and we look forward to seeing the museum open next year."
Sony Electronics' industry-leading technology will be used to create displays and interactive experiences throughout the museum, which is set to open in January 2022 at Gadsden's Wharf in Charleston, South Carolina.
A unique centerpiece of the museum, the 'Atlantic Worlds Gallery' will be furnished with North America's first public installation of the latest Crystal LED display in a 32-foot wide, 7-foot high configuration. The immersive audio/visual experience is expected to elicit a powerful emotional response from visitors, as it brings history to life through technology.
Theresa Alesso, Pro Division President, Sony Electronics said "We're proud that our technology can play a pivotal role in the museum's launch, and will support their important mission of creating unforgettable experiences that simultaneously engage, educate and move attendees, and we are thrilled to make this the first public deployment of our new Crystal LED direct view display technology in North America. From the LED wall and industry-leading 3LCD and SXRD laser projectors, to our wireless microphones and 4K HDR displays, this is a best-in-class installation that showcases end-to-end Sony business solutions, while reflecting our deep level of commitment to social justice."
Sony's innovative technologies that will help create unique audio-visual experiences at the museum include:
Crystal LED display, measuring 32' x 7', with 7,680 x 1,620 resolution
VPL-GTZ380 – 4K 10,000 Lumen SXRD Laser Projector
VPL-FHZ131L/W – 13,000 Lumen WUXGA 3LCD Laser Projector
Professional BRAVIA Displays – Variety of 55", 65" 75" and 85" LED, 4K HDR
Microphones – Series of studio-quality and wireless handheld microphones