Adrian J Cotterill, Editor-in-Chief
Despite the irresponsible rhetoric that keeps on coming from the organisers of Integrated Systems Europe, the latest example, an interview with Mike Blackman which can be viewed here (that is, if you have six minutes of your life that you don't ever want to get back), it would seem that the pandemic is once again, quickly getting ahead of their proposed event (in Barcelona in June, as opposed to last year's in Amsterdam).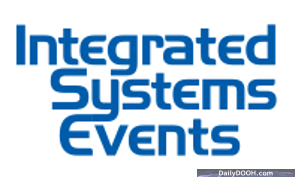 Over the past few years the organisers of #ISE2021 have slowly lost touch with the industry they say they serve. There seems very little logic on how they view the world except through the eyes of their bank account.
As all of the indications from Spain at the moment, are that tourists are not welcome to visit the country until the end of the Summer (says the Spanish Prime Minister) or the end of Spring (says the Spanish Tourism Minister) there has to be announcement sooner rather than later (some say next week, others say, at the latest March) and it will likely be one of three things; Go Hybrid (see our thoughts on that here), Postpone or Cancel.
There is little chance now that Barcelona will be allowed any visitors by early June, so hybrid is out and it is incredibly unlikely that the event will be postponed once again. A cancellation will mean that the event would not now take place until February, 2022.
There are three things that ISE owe the industry;
Dial down the rhetoric (this is an absolute must). To be honest, I am surprised that AVIXA have not pulled Mike Blackman up on this before now
Give the exhibitors who do not wish to attend (or go virtual), the opportunity of getting their money back as soon as possible
Cancel early (unlike many other shows, money is 100% refunded in case the event is cancelled) but even cancelling in March is too late
The saddest thing of all, is that Mike Blackman has seemingly learnt nothing from last year's #ISE2020. He dodged a bullet there with #Covid19 and the event managed to take place (albeit with a reduction in attendance by 50% and many of the big exhibitors staying away) but he seems set to repeat all of the mistakes he made last time in managing the 'crisis'. It shouldn't be that difficult, it is after all, the exact same crisis he faced 12 months ago.
Bottom line, I am afraid that ISE have to realise that there is little appetite for a large crowded trade show, whatever precautions they try to put in place.