This afternoon, Wednesday February 10, 2021 at 15:00 GMT I will be hosting a one hour Zoom webinar where I invite anyone interested in Integrated Systems Europe (ISE), the world's leading show for commercial and residential audiovisual systems integration, to join.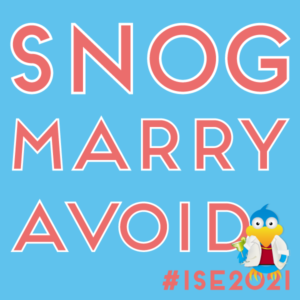 [1]The ISE event is currently still scheduled to take place June 1-4, 2021 in Barcelona, but with the pandemic, curfews, lockdowns and travel restrictions causing global turmoil, will it really go ahead? Indeed, should it even go ahead?
It's very difficult for anyone trying to put on large events at the moment and our hearts go out to all of those trying to do so, but what exactly are sensible options for the organiser now?
Should ISE be turned into some sort of virtual / hybrid monstrosity (as seems increasingly likely) or should the trade show be cancelled until February 2022?
In this webinar we will be taking your questions live on air as we try to make sense of it all.
Those who work for large corporates and those who exhibit will no doubt want to register but will very likely want to remain anonymous. Just to say, we are happy for attendees to do that if they feel it necessary.
We will take questions live via Zoom, as well as in advance (email me if you trust me, or comment on this post anonymously).