Adrian J Cotterill, Editor-in-Chief
AVIXA announced Thursday that it has moved InfoComm 2021 from June 12-18 to October 23-29 (still) at the Orange County Convention Center in Orlando, FL.
We wrote a few days ago that AVIXA were giving serious consideration to moving the event from its current June time slot to later in the year so the announcement was not wholly unexpected.
AVIXA Chief Executive Officer, David Labuskes, CTS, CAE, RCDD said "AVIXA has continued to monitor the vaccine rollout, economic indicators, travel restrictions, and the show community to better gauge overall trends and future conditions for holding a major event in the U.S. in June of 2021. With a holistic perspective of all factors in North America, AVIXA is announcing the move of InfoComm 2021 from June 12‑18, to October 23‑29, 2021 at the Orange County Convention Center in Orlando".
In North America the whole of the industry can breathe a sigh of relief as common sense has finally prevailed.
He also said that "Integrated Systems Europe (ISE) and InfoComm 2021 will do everything possible to deliver safe and meaningful events in Barcelona in June and in Orlando in October; they remain unique shows in separate geographies — both with a shared passion for AV and integrated experiences".
I am not sure everyone will agree that they are "unique shows in separate geographies" – this has been something forced upon exhibitors and attendees by necessity, not by desire but with their last physical trade show in North America being some two years, four months and nine days ago (that will be #InfoComm19) I think we can cut them some slack on their positioning.
A little later on Thursday, Integrated Systems Europe (ISE) Managing Director Mike Blackman responded to the AVIXA announcement with his own "we want to confirm that Integrated Systems Europe, remains scheduled to open live and online on 1-4 June 2021 in its new home at the Fira, Barcelona" which you can read here.
In our opinion it's a weird statement and we can't help thinking that Mike Blackman is going to look silly in a few weeks time but hey, ISE seem to do what they like these days, with little or no heed to their owners AVIXA and CEDIA.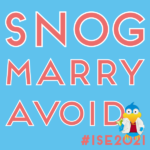 Next Wednesday February 10, 2021 at 15:00 GMT DailyDOOH's Editor in Chief Adrian J Cotterill is inviting you to join him on a one hour Zoom call where he will be discussing Integrated Systems Europe (ISE) and hosting a live Q&A.
Will #ISE2021 really go ahead in-person or will it be turned into some sort of virtual / hybrid monstrosity (as seems increasingly likely) or should the trade show be cancelled until February 2022?