Adrian J Cotterill, Editor-in-Chief
In a surprise move to many, last week on February 11, 2021, Integrated Systems Europe opened online visitor registration for #ISE2021 which is still scheduled to make its debut this June at Fira de Barcelona, Gran Vía.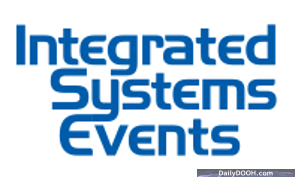 With Integrated Systems Events Managing Director Mike Blackman making a statement only a week earlier after the decision by AVIXA to move #InfoComm21 from June to October, "if circumstances impact our ability to host an in-person event and we are forced to cancel this element of ISE, we will make this decision by 1 March" many thought that opening registration for an event that may not happen or that could be hybrid or virtual was a bit strange. Quite simply, why not make the announcement about the true nature of the show, then open registration?
Anyhow, this was the first time that the organisers officially announced that it would "incorporate both live and online content" – paving the way no doubt for *new* virtual elements of the show to go ahead if the physical aspects, as many believe, will have to be cancelled.
Mike Blackman said in the registration announcement "During the challenging times of the past nine months the importance of ISE to the global AV and systems integration business has never been more apparent. Many exhibitors and attendees view the show as the catalyst for business recovery. People rely on ISE for inspiration, for finding new suppliers, keeping up with industry innovations, building lasting relationships, and for education. While ISE 2021 will be a little different this year, it will still provide all these opportunities and we look forward to reconnecting with you."
The press release stated that #ISE2021 had a new status as a hybrid event, merging content live from the Fira de Barcelona, Gran Vía with a dynamic digital programme to provide a rich, rewarding experience – whether you are in Barcelona or joining online. We quote "With a live stage, break-out lounges, keynotes, hosted roundtables, one-on-one meets plus highlights from ISE's RISE Spotlight programme, ISE 2021 offers the opportunity to attend from anywhere in the world".
There were plenty of show floor innovations as you'd expect with a larger exhibition space and a new home. We won't waste your time with them here but will cover them in the future in the unlikely event that the show takes place physically.
Registration can be found here.