Adrian J Cotterill, Editor-in-Chief
Clear Channel Outdoor Americas SVP, Marketing, Kenetta Bailey, has joined the National Board of Directors for The Alliance for Women in Media.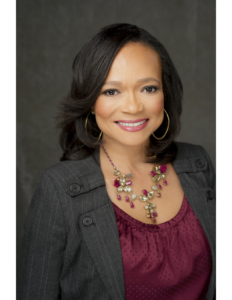 Kenetta is responsible at Clear Channel for enhancing its digital and social footprints, create insight-driven sales initiatives and craft a relevant story for them. She has been instrumental in refreshing the company's Mission, Vision and Values.
In its 70th year since inception, the Alliance for Women in Media and its Foundation (AWM/F) recently announce their 2021 National Board of Directors. New to the Alliance for Women in Media (AWM) Board are: Kenetta Bailey, senior vice president, marketing, Clear Channel Outdoor (CCO); Marsha Cooke, senior vice president, global news and special projects, Vice Media, LLC.; and, Melissa Wright, chief content officer, Twin Cities PBS (TPT).
New to the Alliance for Women in Media Foundation (AWMF) Board are: Svetlana Gans, vice president & associate general counsel, NCTA, The Internet & Television Association; Mike McVay, president, McVay Media Consulting; Josie Thomas, former chief diversity & inclusion officer, CBS; and Christine Travaglini, president, Katz Radio Group.
Kenetta joined Clear Channel in November 2019 with years of experience in brand and B2B marketing in support of media organizations. Prior to joining, she held senior marketing roles at companies including Sony Music, NBC Universal's Telemundo, AMC Networks, TV One/Comcast, GroupM, and CBS Radio.