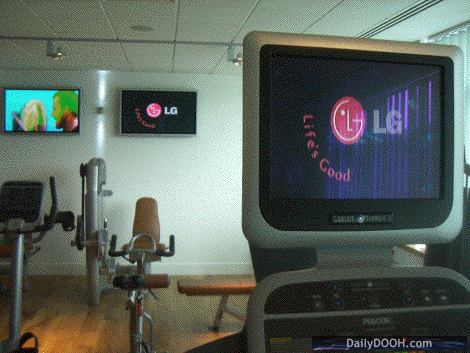 We see that Boomerang Digital have booked 2 campaigns for LG Mobile phones – one male and one female orientated, both booked via Mindshare. It's running across the HealthClub channel March and April.
After the Sanex research we mentioned last week they also (Sanex, that is) ran a campaign in March (we are hoping to get the video shortly) – that was a national integrated campaign with digital screens, traditional 6 sheets, sampling, ambient standees and mirror vinyls!
Boomerang also tell us that they have continued their album of the month promotion – most recently with Estelle/ Warner Records as well as campaigns for Cancer Research, Race for Life, (encouraging women to take part in the 5k challenge in specific regions), a new creative for the Lucozade portfolio of brand – all with a football theme and finally for the EFD Pathology film trailer.