It seems that JCDecaux's national audience mobility data is at its highest level since March last year. As Melbourne came out of its snap lockdown this weeky, Out-of-Home advertisers can take comfort that audiences across Australia are bouncing back.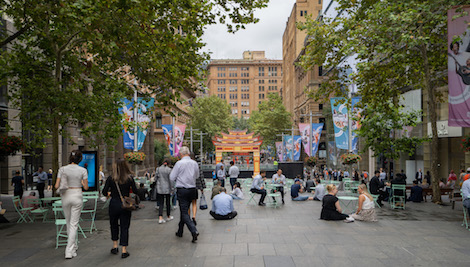 JCDecaux Chief Marketing Officer, Essie Wake, said "For JCDecaux, understanding the city-shaping impacts of the pandemic and temporarily displaced audience behaviours has been critical to ensuring we continue delivering advertisers the highest levels of quality audience impact for their Out-of-Home campaigns. How and where we travel, shop, spend our leisure time and access services have all adjusted. The infrastructure we use and rely on may have temporarily shifted too, but the numbers show that JCDecaux's audiences are strengthening by the day – Australians are back on the roads and returning to workplaces too."
In an exclusive Australian partnership, JCDecaux has worked with mobile-first global data partner Adsquare since February 2020 to deploy a robust 'Audience Mobility Impact Monitor' to understand the movements of 3.6 million smartphone users around Australia.
By geofencing all JCDecaux's sign locations, the leading Out-of-Home provider generates a weekly audience mobility update to understand exactly what is going on across its network, and the numbers show that Australians are getting back to business.
The latest audience figures are now at the highest levels reported since pre-COVID*.
ROADSIDE LARGE FORMAT audiences are now at 82% (-18% pre-COVID levels)
SUBURBAN STREET FURNITURE audiences are now at 80% (-20% pre-COVID levels)
RAIL ENVIRONMENT audiences are now at 64% (-36% pre-COVID levels)
The Adsquare audience data is reported for all JCDecaux signs across Australia, with the exclusion of airport signs. Importantly, the data identifies unique device counts to present an accurate, unduplicated view of audiences within a 60-metre geofence of all JCDecaux assets. This produces a level of sensitivity in audience mobility that allows JCDecaux to understand audience behaviours and local events such a lockdowns, school holidays, return to work or even warm weather and their impact on audience numbers.
For example, when governments introduce short, localised lockdowns, the trend for JCDecaux audiences is a sharp "v" where numbers tend to bounce back within a matter of weeks, as seen during and after recent lockdowns in Adelaide and Perth.
Adelaide's snap lockdown (from 19 – 24 November 2020) saw 96% of audiences return to the level of the week prior once lifted; and 100% by the following week**
Perth's snap lockdown (from 31 January – 5 February 2021) saw 92% of audiences return to the level of the week prior once lifted.++ JCDecaux anticipates that its next data release will show an almost 100% return, based on the Adelaide precedent.
In addition to JCDecaux's deep understanding of audience mobility, NSW state government data is indicating a strong return to workplaces with The Sydney Morning Herald reporting that Sydney public transport patronage is approaching 70% of pre-pandemic levels. The government is predicting double-digit increases across the transport network in the coming weeks.
Sources:
*Total National audience volume as at w/c 06 February 2021, compared to pre-lockdown levels (22 Feb – 13 Mar 2020)
** w/c 28 Nov and 5 Dec 2020 Adsquare data
++ w/c 06 Feb 2021 Adsquare data