Adrian J Cotterill, Editor-in-Chief
Boutique New York based media agency, She Media NY, LLC., founded in 2014 by Teresa A. Rampulla; a New York City resident, partnered with Clear Channel Airports, the Americas-based airports business of Clear Channel Outdoor Holdings, Inc., as its ACDBE/DBE/WBE local sales subcontractor in Clear Channel Airports's airport bid to the Port Authority of New York & New Jersey (PANYNJ): the largest airport advertising and sponsorship contract in the U.S.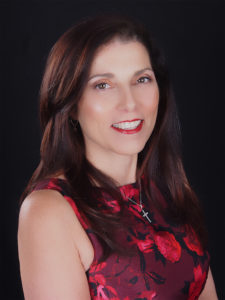 In October 2020, PANYNJ awarded Clear Channel Airports, a 12-year deal that went into effect Dec. 30, 2020. As the local channel sales partner, She Media NY will focus its efforts on helping local and regional advertisers reach passengers arriving into the region and the surrounding area.
As part of the deal, Clear Channel Airports will reimagine the media program with new digital displays and sponsorship opportunities for brands at the coveted PANYNJ airports, including; John F. Kennedy International (JFK), LaGuardia (LGA), Newark Liberty International (EWR) and New York Stewart International (SWF) Airports.
Teresa told us "We are so happy to be on board and have the New York area airports on our exclusive list of high-value media displays. As a sole source ACDBE/WBE partner for both the Tri-State Area Airport and Staten Island Ferry Advertising, we can deliver both business commuters and tourists to a much broader range of the market. As much as we are proud to have She Media win this contract; we also believe this is a major step forward for all women businesses. We highly encourage other women-owned businesses – really any small business – to look for and aggressively pursue these large contracts and RFPs. This is a win for us all."
Ade Galloway, Clear Channel's, Operations Counsel/Director of Diversity and Inclusion said "She Media's founder and CEO has managed OOH media sales at the Staten Island Ferry for over 15 years handling both national and local accounts. Adding She Media to the PANYNJ airports sales team strengthens Clear Channel's commitment to diversity and adds great depth of skill. We are proud to welcome She Media NY to the Clear Channel Family."
Teresa Rampulla has over 25 years of experience in marketing, communications, and public relations within national and local businesses. She has daily oversight of marketing, planning, contract negotiations, and thought leadership which keeps her abreast of industry trends and challenges and allows her to provide essential business intelligence. Teresa has worked with BBDO, TBWA, Adworx Advertising & Communication Associates as a creative professional and an advertising and marketing manager. In addition to owning She Media NY, LLC she is also Senior Advertising Manager for Ferryads (managing the NYC Commuter Hub, the Staten Island and Manhattan Ferries and terminals).