Seemingly, well known for creating memorable marketing experiences, Gymshark recently put a billboard in Times Square at the centre of an extraordinary social media campaign. Having first acquired the advertising space in Times Square via Buyers & Sellers Media plc, Gymshark asked its audience of followers on Twitter to decide on what content should appear on the billboard itself.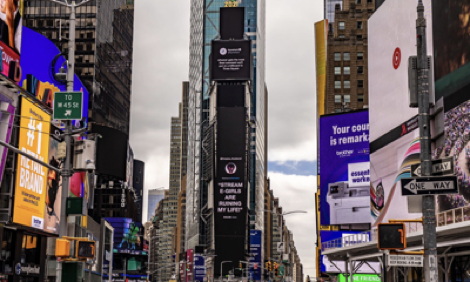 And then it blew up…
Social media influencers were quick to join the party and the 'Gymshark effect' quickly saw the campaign go viral, with it trending all over the world and of course, proper fanboyz visited the actual physical billboard.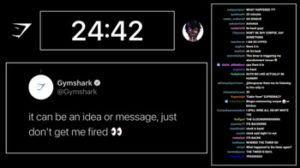 The winning campaign drove hype and excitement amongst Corpse Husbands engaged, gaming centred audience. Ahead of the launch, Gymshark hosted a live 48 hour countdown and billboard reveal on its own Twitch channel.
As a result of the conversation we are told that the billboard activity trended three times across multiple different regions, taking two of the top six Twitter trending spots simultaneously in the USA.
#CorpseTakesNYC:
#1 trend in Australia
#2 trend in USA
#2 trend in Puerto Rico
#3 trend in Singapore
#4 trend in Canada
#9 trend in UK
#20 trend in Portugal
#39 trend in Germany
#45 trend Worldwide, with an overall reach of 187,262,246 twitter users.
If you are interested in more campaigns like this then reach out to Jessica Fitzpatrick jessica@buyersandsellers.com