Adrian J Cotterill, Editor-in-Chief
Horizon Media, the largest and fastest growing privately held media services agency in the world has launched a multichannel PSA Campaign to combat Asian Hate.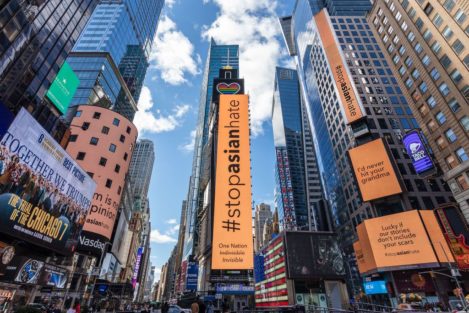 Adage reported that "A diversity-focused business resource group within Horizon Media representing employees with Asian heritage is launching a sweeping new public service campaign in support of Asian American communities that have long had to deal with discrimination in silence".
It includes out-of-home, radio, social and digital elements to remind the public that Asian communities are not invisible.