Adrian J Cotterill, Editor-in-Chief
Pixel Inspiration, one of our favourite digital signage agencies is hosting a webinar a week Friday entitled 'Drive & Collect – Physical and Digital Working Together to Maximise QSR' together with Intel Corp. and #AI and speech recognition experts Hi Auto.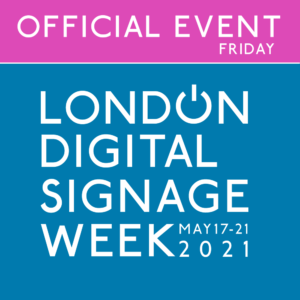 Many years ago Hi Auto, invented a speech enhancement technology that isolated speech while eliminating all background noise, which delivered unparalleled voice recognition accuracy. After focusing on the automotive and mobile phone industries, they soon realised the potential of voice was much greater than they had originally thought. They took their revolutionary tech and designed it to deliver crystal-clear accuracy even in the noisiest public environments. Surprise, surprise the that it enables restaurants to instantly upgrade their Drive-Thru to a natural, seamless, voice experience that their customers will love.
Pixel Inspiration's Managing Director Nikk Smith and his creative and technology teams have put together a truly fantastic concept for how 'Drive & Collect' or Drive-Thru can work. It's a vision of the future but something that truly bold QSR (and indeed, as you will see in the webinar, 'dark kitchens') can deploy now.
Joining Nikk to discuss this will be Hi Auto, CEO Roy Baharav and Intel Corp., Product Strategist & #IoT Spokesperson Dr. Farhaan Mohideen.
Roy Baharav is a serial entrepreneur of deep tech start-ups. He is the CEO & Co-Founder of Hi Auto, a deep learning voice technology innovator that revolutionises order taking at quick serve restaurants. Prior to Hi Auto, Roy designed and launched Google's advertising solution for retailers (Smart Shopping Campaigns). Prior to Google, Roy was a Co-Founder and CEO of SeamBI serving leading television studios and networks such as 20th Century Television.
Dr. Farhaan Mohideen maintains an incredibly sharp focus on emerging technologies to effectively adapt enterprises across Retail, Banking, Hospitality and Education to create new experiences and ensure competitive edge by working alongside innovative Intel partners. Previously he was the Director of Product Management at Aepona Ltd, an API management and Payments start-up that was acquired by Intel back in 2013.
Registration can be found here.
It takes place during London Digital Signage Week on Friday May 21, between 11:00 – 12:30.