Russ Curry, Ministry of New Media
During London Digital Signage Week which takes place May 17-21, POPAI are holding a 'Digital In-Store Trends' webinar.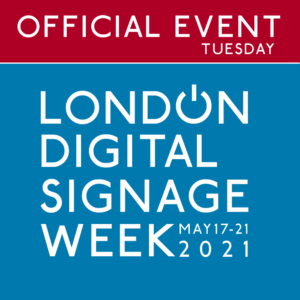 As we all know, the role of digital in-store has never been a hotter topic in the world of retail planning and shopper campaigns. POPAI and a panel of experts will explore trends in digital executions and what the immediate future might hold for retail.
Whether you are considering the use of digital signage, gesture, NFC, QR, mixed reality or any other digital in-store application this highly Q&A session will allow you to ask the experts.
Panelists include: –
Natalie Woodall, Head of Client Services, Pixel Inspiration
Geoff Robertson, CEO, Media Zest
Peter Critchley, CEO, Beaver Trison
Darren Cremins, Senior Sales Director UK & Ireland, Scala
Alastair Fraser, Senior Sales Director UK & Ireland, Scala
Damon Crowhurst, Display Head, Samsung Electronics UK
It takes place Tuesday May 18, 2021 from 11:00 AM to 12:00 PM and is free to POPAI Members. GBP 150 to everyone else.
Registration can be found here.