Russ Curry, Ministry of New Media
Branded Cities, a premier Out-of-Home and iconic media company in North America, has announced the acquisition of a series of SoHo neighborhood spectaculars of City Outdoor, further increasing its footprint in the New York market.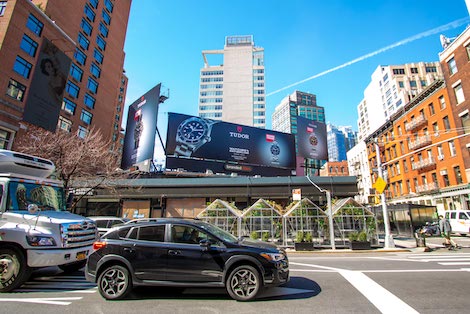 The all-cash deal for the signs located at West Broadway and Grand Street represents the first in Manhattan's hip and trendy SoHo neighborhood for Branded Cities.
Steven Ellman, Chairman & Chief Executive Officer of Branded Cities told us "We are pleased to add these spectacular assets to our existing portfolio of New York inventory. These highly visible signs in the sought-after SoHo neighborhood will provide brands the opportunity to reach and engage with audiences as they experience all that SoHo has to offer."
Financial terms were not disclosed.