Russ Curry, Ministry of New Media
The World Out of Home Organization are using London Digital Signage Week (May 17-21) as the first stop on their World Out of Home Organization's 2021/22 World Tour and will be hosting their one-day virtual European Forum on May 18, 2021.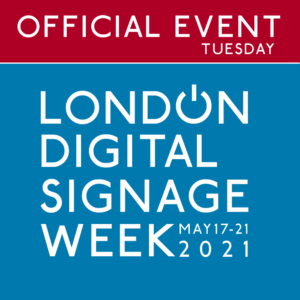 Billed as "today's big Out of Home issues in one unmissable day", the event is being hosted from London and sees a great line up of industry speakers.
You'll hear from Mark Read, CEO of the world's biggest advertising company WPP; James Murphy, co-founder of the world 's hottest creative agency New Commercial Arts and Diageo global media director, marketing, Isabel Massey and many other industry visionaries.
WOO President Tom Goddard said "We are delighted that Mark will speak at the WOO European Summit. As head of WPP he is at the heart of the global advertising and media business and also brings unmatched digital experience. It will be fascinating to hear his views on where Out of Home sits in an increasingly digital landscape. The European Summit is on course to have the strongest, most diverse line-up of speakers of any of our events".
The WOO event is free to members. Non-members are able to register for a small fee of €150 Euros.
Registration is available here.
The APAC Regional Event is scheduled for late September with the Africa Regional Event in January 2022. Then there will be the twice-postponed World Congress in Toronto in May 2022. These will be live events, pandemic and travel arrangements permitting.