Beaver Trison, those creative and award winning folks who create strategic digital experiences which expertly transform spaces, have always traditionally kicked off London Digital Signage Week [1] with a free 'retail masterclass'.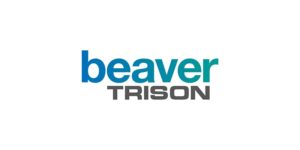 [2]Even with #Covid19, the UK lockdown and the vagaries of social distancing, this year is no different – okay, so there will be a slightly less in-person attendance, a new venue (it's usually at Google Kings Cross and this year it's #SamsungKX) but don't forget, for the first time ever, there will now be online as well, Ed.
Once again they have organised some truly excellent speakers and the agenda for Monday May 17, 2021 looks like this …
14.30 – Welcome/Samsung – Damon Crowhurst/Samsung
15.00 – Experience Design In Retail – Darren Turrell/Beaver Trison
15.30 – The Human Being At The Heart of the Customer Journey – Matt Beresford/4D Human Being
16.00 – Keynote by Peter Critchley/Beaver Trison
16.30 – Fireside Chat leading into Q&A with Google and CloudReady/Neverware – Lyndon Fraser and Will Smith
17.00 – Close
There are some real gems in there; Matt Beresford will explore how retailers can give their customers an in-store experience which is superior to the online retail experience by considering the Human Being at the heart of the customer journey. Using a simple model to consider the impact the retail environment and the people that work in it can have on the customer's physical and emotional dimensions and how the use of Digital can positively enhance these key elements to drive behaviour.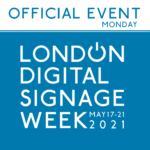 In his Keynote Peter Critchley will take stock of where Retail finds itself in a post-#Covid19 world and explore the many different ways that digital can help build a customer journey which is not just functional – but aims to offer customers an experience which simply cannot be had online.
We are told that the Lyndon Fraser and Will Smith 'fireside chat' will cover a range of topics including: in-store devices, kiosks, signage driving conversations with retail and re-opening retail under new social distancing. It will also touch upon the simplicity, speed and TCO elements of Chrome devices in retail and introduce the CloudReady concept and how this can lead sustainability messaging by repurposing legacy hardware.
This is an in-person event being held at #SamsungKX but due to social distancing there are only a limited amount of guests permitted to attend.
You can register your interest if you would like to attend in person (there are no guarantees) AND also register for the online portion of the masterclass here [3].