Adrian J Cotterill, Editor-in-Chief
Pearl Media has announced its newest and largest out-of-home advertising partnership with Outdoor Solutions Group and NY Waterway.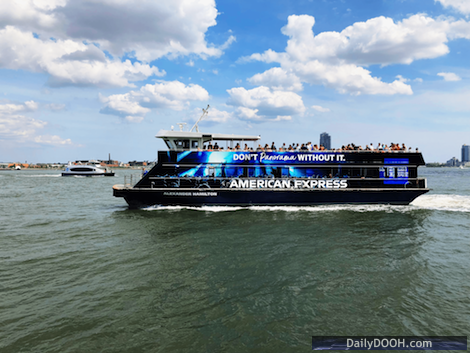 We are told that this partnership will provide Pearl Media and their clients the ability to transform over 50 buses and 20 commuter-ferries into large format Out of Home Media assets in New York City and New Jersey, as well as dedicated media throughout all NY Waterway Terminals.
Rosemary Valenti, CEO of Outdoor Solutions Group told us "NY Waterway has been a part of our family for over 25 years and we are really excited to partner with Pearl to leverage their marketing, sales and creative talents as well as their unique way of thinking in order to realize the potential NY Waterway can provide for brands, as well we are excited to be reunited with Jay Carella (SVP of Sales at Pearl), he was part of the OSG team for nearly a decade".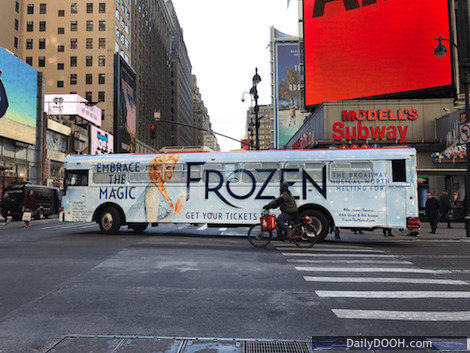 The NY Waterway ferry system is an iconic fixture of the NY metro area. It's a popular option to travel in and out of NYC because it allows commuters and visitors to take in the city skyline. The ferries and terminal media reach NYC commuters as well as waterfront residents on both the NY and NJ sides of the Hudson and the buses reach people moving throughout the main thoroughfares of Manhattan and around NJ. As a whole, the Waterway media inventory reaches a mass audience of NY market professionals.
Josh Cohen, President & CEO of Pearl Media said "We are true believers in New York City returning to it's pre-COVID levels of traffic and bustling activity and are investing in that future through this partnership. This fleet of vehicles throughout Manhattan and on and across the Hudson provide brands with some of the largest eye-level media available to re-engage with New Yorkers".
For more information, including availability and pricing, please contact Pearl Media's Chrief Revneue Officer, Anthony Petrillo at apetrillo@perarlmedia.com.
Outdoor Solutions Group is an Out-Of-Home Media company that's been helping advertisers for over 25 years connect to commuter audiences along with the NY Waterway ferry system. The wide variety of eye-level media is located throughout Manhattan. Ads can be seen on wrapped busses, wrapped ferries, large atrium banners/posters, atrium wrapped storefronts, and diorama ad box displays.