Russ Curry, Ministry of New Media
Sarah Joy (SJ) Lagunzad has joined Questex as a Senior Marketing Manager for Digital Signage Experience, Live Design International and XLive.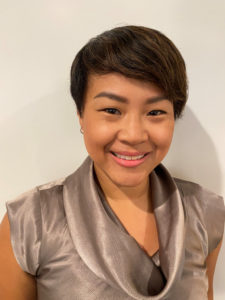 She brings an impressive 15 years of event marketing experience in live event production and the digital signage industry to Questex.
Questex VP Marian Sandberg told us "SJ has devoted her career to developing the marketing vision and leadership that fosters brand recognition and growth. We are thrilled to welcome her to our team. Her passion and creativity for event marketing is infectious".
We are told that her goal is for live events to enrich and breathe new life into consumer experiences, allowing creativity and interconnectedness to flourish and expand their perspectives.
Digital Signage Experience (formerly Digital Signage Expo) will take place concurrently with the Bar & Restaurant Expo (formerly Nightclub & Bar Show) March 21-23, 2022 at the Las Vegas Convention Center.
More details can be found here.