Russ Curry, Ministry of New Media
Thanks to Clear Channel Airports, there's a super cool experiential campaign live at Austin-Bergstrom International Airport to promote an upcoming Rolling Stones concert taking place November 20, 2021 at the Circuit of The Americas.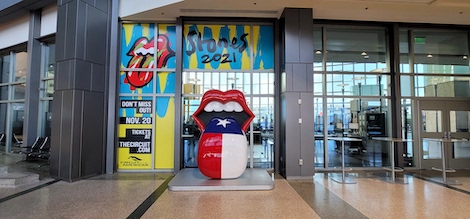 In addition to a pretty iconic selfie, air travelers will have a chance to win a pair of tickets to the concert by scanning a QR code. This inventive display is live through September 26, 2021.