Adrian J Cotterill, Editor-in-Chief
Meg Ledger has been promoted to Business Director at OPEN Media.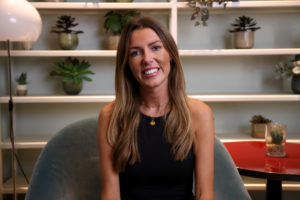 She has eight years of experience in the out of home industry, and has had a pivotal role in driving the growth of the company, particularly during the uncertainty caused by the global pandemic.
Chief Revenue Officer, Fiona Ravlic told us "Since joining OPEN Media in May 2020 in the midst of a global pandemic, Meg has worked incredibly hard to raise the profile of our business and our sites across the London market. She has played a huge part in the growth of our business during a very challenging time for the OOH industry. I am delighted to see her step up to the role of Business Director and taking on more responsibility in the national team."
As Business Director, we are told she will continue to lead and grow revenue across agencies and specialists, as well as taking on more responsibility for key clients across the business.
OPEN Media is an independent out of home media owner with headquarters in Liverpool and London. OPEN has a fast growing portfolio of digital and static out of home which continued to grow during 2020 with the acquisition of their new D48 network.