Russ Curry, Ministry of New Media
Moving the DailyDOOH Gala Awards temporarily from London to New York has prompted a sharp rise in entries for this year's event. The submission process, which is now online, has seen just over 100 submissions, which has now been whittled down to a shortlist of 60.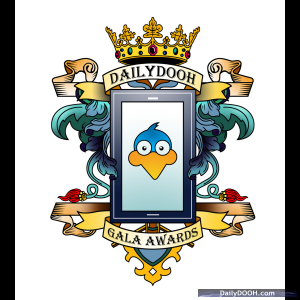 Whilst the majority of entries predictably come from the USA it is fantastic to see that Australia, Benelux, Korea, Sri Lanka and the UK are also incredibly well represented.
By country, here is the current shortlist:
AUSTRALIA
AMP CAPITAL
QMS
VISTAR MEDIA
BELGIUM
VIOOH
BLOWUP MEDIA
KOREA
NECSUM TRISON
LEBANON
PIKASSO
NETHERLANDS
BLOWUP MEDIA
SPAIN
NECSUM TRISON
SRI LANKA
RICHARDSON OUTDOOR
UK
TRUEFORM DIGITAL
BUYERS AND SELLERS MEDIA
USA
ADOMNI
BLIP
BUYERS AND SELLERS MEDIA
CRI
FIREFLY
HIVESTACK
INTERSECTION
KEVANI
OUTFRONT
SNA DISPLAY
TRUEFORM DIGITAL
VIOOH
VISTAR MEDIA
YCD & SYNECT
This shortlist will get even shorter when the list of finalists per category is selected and will be published in the coming days.
Chairman of the Jury, the DailyDOOH's editor in Chief Adrian Cotterill commented:
"We've been extremely impressed not only by the quantity of entries this year, but also by the quality. Whilst the last 18 months have been challenging from a business point of view, that certainly hasn't impacted on the creativity and ingenuity within the industry. This year the judges' task will be more difficult than ever!"
The 9th Edition of the DailyDOOH Gala Awards takes place on Thursday October 14, 2021 at the Edison Ballroom, New York.