Russ Curry, Ministry of New Media
Welcome to New York City, this is the 'Night Cap' you have been waiting for. Bryan Meszaros and team at OpenEye Global are once again leading the charge in getting back to business as usual and better still networking in strange and unusual ways (yes, I know that doesn't sound right but if you've been to any of their events, you will know what I mean).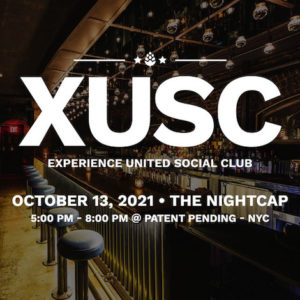 On Wednesday October 13, 2021, slap bang in the middle of New York Digital Signage Week they are inviting a small and exclusive bunch of people to step into Nikola Tesla's hidden cocktail lair (which is inside the basement of the Radio Wave Building) for an intimate evening experience. Patent Pending is one of NYC's newest hidden gems with a creative 'speakeasy' vibe designed to honor the legendary inventor and engineer.
This is the building in which Nikola Tesla lived and performed his experiments on radio waves, transmitting them to his laboratory near Trinity Church in downtown Manhattan. The 'waves' which guided you here (GPS) and surround you now (WiFi) were envisioned by Tesla more than a century ago. Born during a lightning storm, Nikola Tesla was a child of light. An immigrant, an innovator, and a patriot, Tesla dreamed of a world which few others could imagine. He was an eccentric genius, an 'Electric Messiah'.
OpenEye Global will toast him and the countless others that think outside the box, persevering against all odds.
#ff co-host @DSEShow and Sponsors; @snap_install @BrightSign @SageNetLLC @openeyeglobal
Registration can be found here.
Please note the bar will be abiding by the current NYC COVID Vaccine requirements for the evening. You may need to provide proof of vacination to enter.
The week will be the usual heady mix of FREE and PAID for events – conferences, showcases, cocktails, open house, breakfast debates, tours and other ad-hoc activities.
To mark the tenth anniversary of New York Digital Signage Week, the DailyDOOH Gala awards this year is being held during New York Digital Signage Week on Thursday October 14 at Hotel Edison in Times Square.