Adrian J Cotterill, Editor-in-Chief
Starlite Media has selected Quividi to provide high fidelity audience data and campaign targeting capabilities to its growing digital advertising network.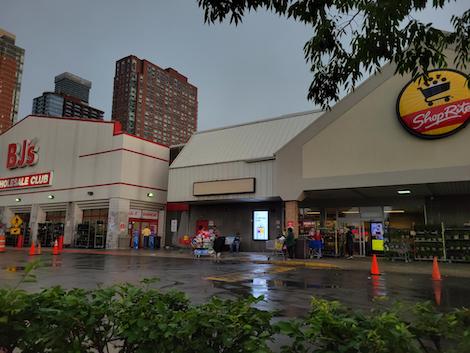 Dave Kelshaw, Chief Marketing Officer, Starlite Media, told us "This partnership takes place after a very detailed review of our needs and Quividi's capabilities. As a premium advertising network, we take transparency, viewability and measurement very seriously, and we want to give our sales partners and brands insightful and actionable data, relating to their campaign performance and audience engagement levels. We also have plans to leverage Quividi's data so that we can offer unmatched audience targeting at scale, which further enhances our capabilities and effectiveness."
Starlite operates one of America's largest retail-based OOH advertising networks, with a mix of static formats and premium large-format digital displays. Starlite's signs are deployed at entrances to grocery stores, as well as throughout outdoor shopping centers, the hubs of commerce, with positioning that touches multiple retailers such as big box, pharmacy, pet, liquor, banking, and local essential businesses.
With its foray into a more digital and data-savvy phase, Starlite has now decided to equip its growing digital network of ultra-large format hi-bright displays with Quividi's platforms (AMP Outdoor and AMP Indoor) in 2021. Starlite's digital network will continue to grow throughout 2022 and is expected to more than double its footprint and offers brands an immersive 4K video network with unrivaled hi-impact advertising on displays ranging from 55" to 86" in size.
Olivier Duizabo, Quividi's President said "We are glad to partner with Starlite Media, the first US DOOH company using Quividi's complete suite of audience measurement platforms. We are able to provide Starlite with a consolidated view for all its DOOH impressions, adding more value to its inventory, while bringing unique content targeting capabilities to its brand partners."
Quividi provides high fidelity impression data, generated from real-time vehicle and pedestrian counting, as well as content contextualization and demographic targeting capabilities. The platforms are an upgrade from Starlite's previous Anonymous Video Analytics solution as they deliver a holistic view of all pedestrian and vehicle impressions in one unified dashboard. Quividi is also integrated with Starlite's CMS and Programmatic platforms, which enables immediate impression data per campaign and data-driven targeting and monetization capabilities for the network.