Russ Curry, Ministry of New Media
Questex, the owners now of Digital Signage Expo used the DSNY Table Top Trade Show during New York Digital Signage Week to reinforce its rebrand to Digital Signage Experience and remind attendees that the 'experience' will take place next March 22-24, 2022 in Las Vegas at the Las Vegas Convention Center.
The Digital Signage Federation are offering all New York Digital Signage Week attendees, significant discounts on membership this week. Here's membership secretary Brian Gorg hard at work during DSNY…
Glissner, a Canadian technology company powered by advanced technology that enables healthier living, featured the Elite, a product designed to provide brands with the ultimate brand experience that combines technology with hand hygiene at DSNY (they also showed it off in Toronto last week here).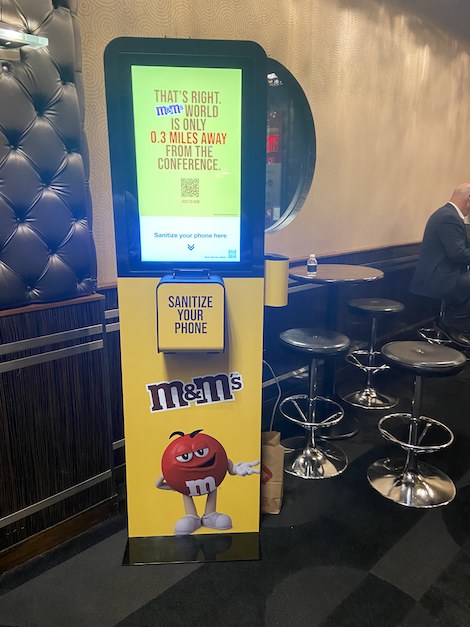 Captivate, Navori Labs, Vistar Media and Quividi also took tables.