A suite of new tools set to make Out of Home advertising in Australia easier to plan, buy, and measure, took centre stage at the Outdoor Media Association's first-ever OUT-FRONT webcast this week.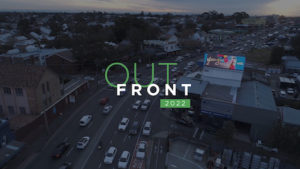 This first industry showcase launched initiatives that will be available for agencies and clients from January 31, 2022.
This includes an update to MOVE (Measurement of Outdoor Visibility and Exposure) which will now measure digital screens.
Included in MOVE 1.5 is a new qualitative measure based on neuroscience, the Neuro Impact Factor, giving buyers an insight into the impact of their campaigns, weighted by audience, for both classic and digital signs. Adding to the new measurement tools is a standardisation document, which sees the industry unite on terminology, geography, screen ratios, insertion orders, as well as a shift to selling the channel using Share of Time as the common currency.
Share of Time is the percentage share of display time received out of the total display time over a defined and agreed buying period, including other advertisers' content, programmatic and other commercial arrangements. Crucially, agencies and advertisers will now be able to use Share of Time when planning their campaigns, making it easier to buy by location and environment to meet their desired campaign objectives.
Charmaine Moldrich, OMA CEO told us "With more and more people back out and about as restrictions ease this summer, advertisers need to be in the right places and spaces to connect with audiences. Not only have we made it easier to buy and measure audiences, we are also providing a measure showing the impact our signs have on audiences. Giving advertisers the opportunity to get their messages to the nine in 10 Australians our signs reach each day. What's more, over the next year we will be working to make Outdoor more sustainable by offering advertisers the choice to offset the carbon footprint of their campaigns. MOVE 1.5 will give buyers more accurate reach and frequency scores for their campaigns, as well as opening a new dimension to audience measurement by scoring the impact of their campaigns on the people who see them. Industry standardisation will only supercharge these new tools because as we make Outdoor easier to transact, we are setting the industry up for future developments in programmatic and automation".
The Australian Outdoor industry also announced that it was moving toward carbon neutrality in 2022. The industry will calculate the carbon output of OOH campaigns and give advertisers the chance to offset and reduce the carbon impact of their media spend.
The new digital measurement metric provides reach and frequency scores for digital signs based on the average audience dwell by environment, by ad play length, and by Share of Time bought.
Pia Coyle, Avenue C Managing Partner and Chair of the Outdoor Futures Council (OFC) (who is speaking at the AdTECH: OOH – Sydney Conference on December 7, 2021) told us "Clients and agencies always want as much data as we can possibly get our hands on. And so, while waiting for MOVE 2.0, we really wanted to be able to measure digital signs, and MOVE 1.5 does that for us. We're excited to get into the new platform and see how audiences properly move around and what Share of Time is going to do to that audience so that we can start to understand better metrics to buy and measure digital signage. It's a great addition".
Note that MOVE 1.5, the Neuro Impact Factor and industry standards will be available from January 31, 2022.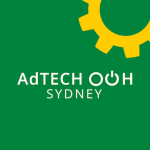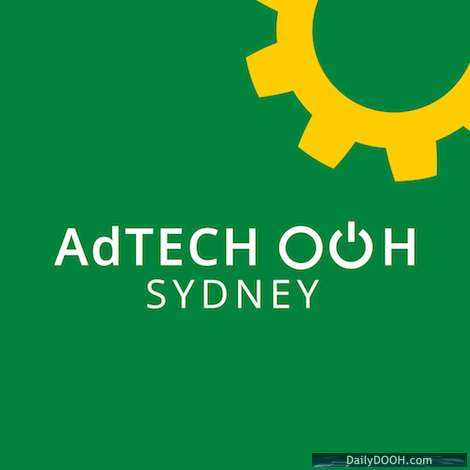 The event is being held at HOYTS Entertainment Quarter, 17/206 Bent St, Moore Park, NSW 2021, Australia – NOTE THAT THIS IS A DIFFERENT VENUE FROM THE LAST TWO YEARS.
We recognise that there are *new* considerations for in-person events, and your safety, security and health are always our priority. We are very fortunate that Hoyts Cinemas has experience in dealing with the new reality and are strictly enforcing government guidelines in respect of social distancing and hygiene. To read their statement on safety protocols, click here.
Registration is open and can be found here.