Russ Curry, Ministry of New Media
Rick Robinson, one of the OOH landscape's leading executives, has been named Chief Creative Officer-in-Residence at the Out of Home Advertising Association of America (OAAA)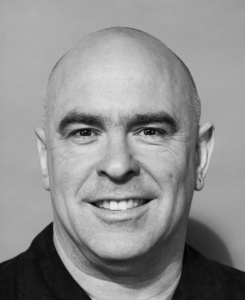 As a longtime advocate for OOH and an OAAA L. Ray Vahue Award recipient, Rick will be joining OAAA to raise the profile of the organization and its membership on several creative fronts with buyers, brands, and agencies. In this new role, he will be serving as the director of the trade group's annual showcase of the best-of-the-best in OOH advertising – the OBIE Awards – which is celebrating its 80th anniversary, to ensure its value as the industry's leading honor for decades to come.
He joins OAAA with a 34-year-history as a top OOH executive, public speaker, and author. Robinson started in the OOH media business as a local salesperson and has developed, marketed, planned or bought virtually all forms of traditional and non-traditional OOH media over his career. Most recently, was Partner/Chief Strategy Officer for Billups, the largest independent OOH media agency in the country, with clients such as Molson Coors, Nike, AMC, RE/MAX, Brand Jordan and over 350 other agencies and brands.
His industry achievements include helping launch the now renowned Tall Walls on The Sunset Strip, serving as a two-time OBIE Judge, Founding Chairman of the OAAA Creative Committee, authoring the OAAA-published book 'The People's Space', Co-Chair for the 2013 OAAA National Convention in Los Angeles and the recipient of one of the industry's highest honors, the OAAA 2017 L. Ray Vahue Marketing Award of Merit.