Adrian J Cotterill, Editor-in-Chief
Kristy Vivian has joined Intermx As Business Development Director
Intermx is a dominant provider of location and human mobility intelligence solutions for the out-of-home advertising industry in the United States. Their client profiles also include travel and tourism, retail, real estate, city planning, and agency solutions.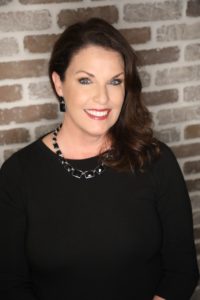 As Business Development Director, Vivian, a veteran out-of-home media expert, will launch Intermx's formal business development strategies as the company expands their product footprint in OOH and beyond.
Ryan Kinskey, Cofounder of Intermx told us "We are thrilled to have Kristy Vivian join our growing team. She has a wealth of industry knowledge that spans data and insights solutions, SaaS platforms, storytelling, business development, and an understanding of all the impactful formats that the OOH industry has to offer, from transit to roadside and place-based. With her expertise and robust relationships in the channel, we know Kristy is going to take our company to the next level."
A resident of Dallas, Vivian started her career with Eller Media Company, now Clear Channel Outdoor. Throughout her 30-year career, she had leading business development positions at Global Outdoor Services, Women's Marketing, and Billups. Most recently, Vivian represented Intersection in Dallas, an OOH operator that specializes in bringing digital technology to the physical world. She loves dogs, musical theater, and a good whiskey by a roaring fire surrounded by family and friends.
Founded in 2017, Intermx provides 'everywhere intelligence' to partners in advertising, government, tourism, transportation engineering, and retail. Powered by geospatial technology authorities, data scientists, engineers, and experts in UX, Intermx delivers human mobility insights via its data enablement platform. Their proprietary solutions provide historical, real-time, normative, and predictive information about population movement while preserving consumer privacy.