Hivestack has partnered with Tikin Media, one of China's most advanced and forward-looking elevator advertising companies to integrate their premium DOOH inventory into the Hivestack SSP.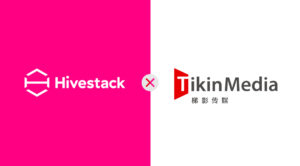 Bin Ren, Founder & CEO of Tikin Media told us "Programmatic digital out of home (DOOH) continues to grow across Mainland China and internationally and we are happy to have partnered with Hivestack, the industry pioneer for programmatic DOOH. Brands now have a way to drive added reach, engagement and impact in their data-driven DOOH advertising campaigns."
Through this partnership,buyers will have access to nearly 100,000 elevator screens reaching almost 100 million working professionals on a daily basis. Using Hivestack's programmatic solutions, brands, agencies and omnichannel DSPs are able to purchase and run programmatic campaigns across China's top-tier cities including BeiJing, ShangHai, GuangZhou, ShenZhen, HangZhou, ChengDu with ease.
Hivestack's truly global and programmatic technology will support Tikin Media's vision to digitize their OOH media buying and drive net revenue from their premium inventory by activating programmatic DOOH at scale, globally.
Troy Yang, Managing Director of Hivestack, North Asia said "We are delighted to be growing our impressive supply of DOOH inventory with the addition of such a well known partner as Tikin Media. Hivestack is pioneering programmatic DOOH in China and across North Asia and we are thrilled to be increasing premium inventory supply, providing our demand partners the opportunity for both domestic and outside-in buys into China from around the world, globally."
China has an installed base of approximately 6.2 million elevators and escalators, which is more than 24% of the global total. The partnership with Tikin Media follows the successful integration of many major media owners into the Hivestack SSP. As the country's vibrant DOOH ecosystem continues to evolve, Hivestack is well positioned to activate programmatic DOOH advertising and engage audiences at scale.
Tikin Media is a forward-looking advertising company that innovates building elevator media. Since its inception, the company has been positioned as a "high-end business building effect media operator". The elevator projection media project helps advertisers establish consumer brand association by means of highly reach rate and smart marketing. At the same time, leading technologies such as projection touch and AR enhancement are added to lead the development trend of OOH media. Tikin Media has covered more than 60 cities and nearly 100,000 elevators around the world, affecting nearly 100 million business white-collar workers every day, and will strive to become a new force in the media industry and build a new blue ocean in the field of OOH media.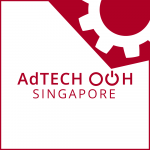 Hivestack has quickly established itself as a leader in the programmatic DOOH space across the globe with its suite of proprietary technology and advertising solutions that span both the supply and demand side of programmatic DOOH. Hivestack has seen significant growth in 2021 following several global expansions including China, Hong Kong and Taiwan earlier this year, most recently onboarding new premium supply side partnerships in Hong Kong.
Hivestack is one of the many sponsors of AdTECH: OOH – Singapore which runs alongside ATS Singapore (March 30-31, 2022) making it convenient for those heavy into programmatic buying to have more reasons to attend.
Registration is open and can be found here.