Adrian J Cotterill, Editor-in-Chief
Following yesterday's news that Lenovo, MediaLink, Intel and Waymo have withdrawn from the in-person aspect of #CES2022, comes news that Google is also out.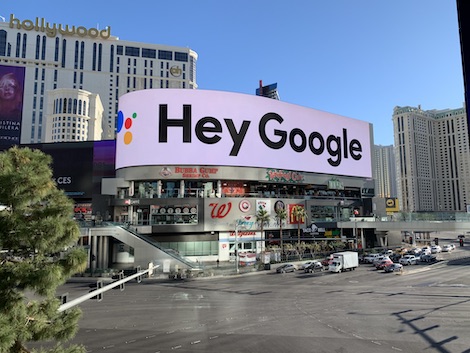 A Google spokesman said "After careful consideration we have decided to withhold from having a presence on the show floor of CES 2022. We've been closely monitoring the development of the Omicron variant, and have decided that this is the best choice for the health and safety of our teams. We will continue to collaborate closely with both CTA and our partners to identify and support virtual opportunities, and we look forward to sharing the latest Google innovations with you all".
Over the last few years (the virtual CES2021 not withstanding) Google have had an increased presence at the show, both outside (LVCC Car Park basically) and inside.