Adrian J Cotterill, Editor-in-Chief
InSite Street Media has acquired Rivet Campus Media. The transaction is structured as a merger of existing portfolio companies by MSouth Equity Partners of Atlanta, GA.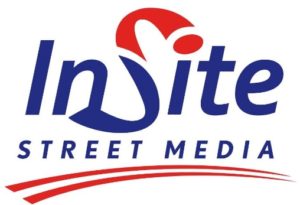 Barry Boniface, Partner at MSouth Equity Partners told us "Rivet has a broad set of quality campus media assets that are well-positioned for growth as we emerge from the depths of the pandemic. We believe that the executive management team at InSite Street Media coupled with the strong sales organization at Rivet Campus Media will deliver significant synergies and substantial incremental revenue growth."
Rivet operates 2,000 kiosk displays across 130 college and university campuses such as UCLA, Syracuse University, Georgetown University and Santa Monica College.
We understand that this footprint will add to InSite Street Media's 15,000 faces across New York, Los Angeles, Washington DC, Atlanta, Tampa, and Miami.
Keith Thompson, President & Chief Executive Officer of InSite Street Media said "We experienced a significant recovery in 2021 and believe that our momentum will carry forward into 2022," commented I am confident that with the addition of displays reaching the highly valuable college demo we will realize significant incremental revenue for our combined out-of-home assets by leveraging each group's deep local advertiser business base as well as aggressively promoting our expanded coverage on college campuses to national and regional advertisers."
Rivet Campus Media will continue to operate under the same name, with some business operations combining with InSite Street Media's current structure to provide immediate synergies to the combined businesses.