Rina Ebert has joined Diversified as Chief Marketing Officer.
She will be accountable for leading the company's global marketing team, working to develop strategies and programs that improve brand recognition, drive lead generation and nurturing, support sales enablement, and increase overall return on investment.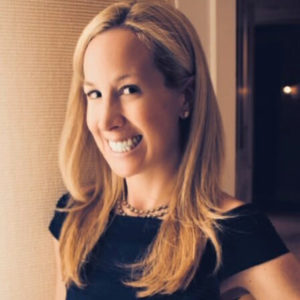 [1]Michael Strand, Chief Revenue Officer, Diversified said "As we drive full speed ahead into 2022, we are investing in our sales and marketing organization in ways that will help us be even more focused, strategic and efficient in meeting customer needs. Key to this mission is continuing to grow the Diversified brand globally and across our vast portfolio through a scalable, modern marketing machine. We are thrilled to have Rina join our global family to help accelerate that journey."
Based in San Diego, she goes to Diversified from KPMG, where she led global marketing for their ServiceNow practice. She is an accomplished, results-driven marketing professional with more than 15 years' experience developing award-winning, cross-functional, integrated marketing programs that have proven to significantly impact revenue and company growth.
Diversified announces the addition of Ebert to its leadership team following recent news of its former marketing leader, Anthony Cuellar's promotion to SVP, Strategy & Global Alliances. Over the following weeks, the two will work closely together to make a smooth transition into their respective new roles.