Adrian J Cotterill, Editor-in-Chief
Adload Technologies, a Sacramento, CA based digital advertising platform that uses LED screens embedded into the rear door of its network of semi-trailers, has been running Public Service Announcements (PSA's), for The Anti-Predator Project, since August 2021.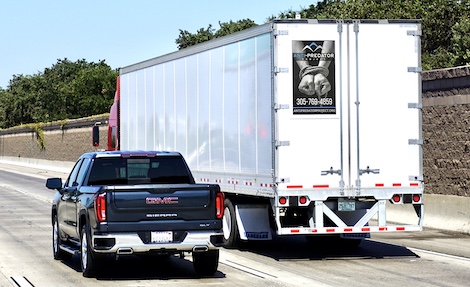 These advertisements rotate every eight seconds, reach on average about 15 people per play, resulting in over 750,000 unique impressions over the past two months along main CA highways I-5, I-10, and CA99.
 
The Anti-Predator Project (APP) spreads awareness on the reality of human trafficking, and how passing motorists or fueling station patrons can help report potential missing persons to get them back to waiting families. On average, the transportation industry has about 2 million trucks/day on the nation's highways – consistently in and out of fueling stations, shippers and receivers, and directly in front of motorists completing their daily commute or out running errands. An unfortunate issue that occurs on highways, gas stations, and convenience stores is human trafficking – predators need to transport victims of these atrocities across state lines and major cities, often needing to stop to use restroom facilities, eat and drink, and sometimes sleep.
 
Trent Steele, President and National Director of Investigative Operations for APP, began talks with Adload about their platform in August 2021 and was impressed with overall concept and unique capabilities like geo-targeting specific ads to specific regions. He said "Working with Adload has truly been a blessing. Their platform has helped us spread awareness about human trafficking and raise money to support our non-profit. Their customer services are top notch and their knowledge about how they can put their technology to work for your business is beyond impressive. If you have an important message you need to get out there or a product to market, I can't think of a company that delivers better results than Adload."
 
Adload was eager to help Trent and his team expand their exposure to the harsh realities today's world. 
 
Along with a human trafficking campaign, Adload has also partnered with APP on a donation campaign that helps fund the services they provide as a non-profit organization.
 
Any tips regarding a potential human trafficking situation, call the APP emergency hotline at 305-796-4859, or visit their website here to contact a representative.