This is a ChargeBox® seen at the Strand Palace Hotel on the Strand in London, UK.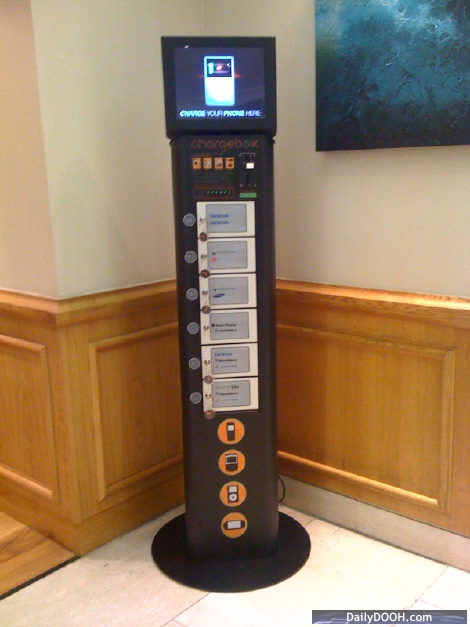 From their web site…
ChargeBox® can be found in a wide variety of locations in the UK, Spain, Papua New Guinea, Turkey, France, Iceland and South Africa.

If you're based in the UK you can type the word chargebox and your town/postcode into Google maps to see where they're located; or you can text the word chargebox and your town/postcode to 60066 and we'll text you back the location of the 3 nearest ChargeBoxes
Put in GBP 2.00 and connect your phone to the right connector and lock it. In 40 minutes you stick the key in and retreive your phone with charge.
The screen on the top of the pod advertises this service and/or brands.