Adrian J Cotterill, Editor-in-Chief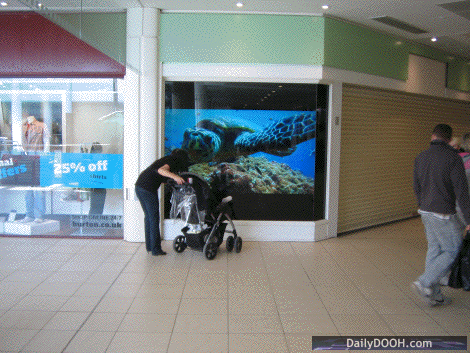 The latter part of this week has been spent by half the team in Prague and the other half 'up North' in Blackburn and Sheffield.
We saw this screen which we now understand is WindowGain's in the Crystal Peaks Shopping Centre in Sheffield.
The fish aren't real of course but it's nice (and NOT staged) the way the young mum is pointing out the fish to her toddler.