Gail Chiasson, North American Editor
Blue Bite, which recently completed a successful nationwide rollout with Danoo (now known as Reach Media Group) (see Manolo Almagro's June 11 article), is beginning to look beyond the U.S. borders.
"All of our campaigns and projects have been within the U.S. to-date," says Mikhail Damiani, Blue Bite's CEO. "However, we have some plans for international implementations in the near future."
That's not to say that the almost-three-year-old company hasn't worked with organizations from outside the U.S.. The Canadian Tourism Commission won a silver Adrian advertising award this year from the Hospitality Sales and Marketing Association International for a campaign Blue Bite did for it in 2008, and repeated the campaign again in May/09. The 'Intrigue' campaign, a PR initiative using leading-edge Bluetooth technology to showcase original Canadian vacation experiences, was extraordinarily successful, with over 40% of the people contacted clicking through to learn more about Canada.
Blue Bite is a U.S. specialist in location-based mobile advertising. The company's strength is in the use of Bluetooth and WiFi technology for proximity marketing purposes. Founded in Nov./06, it has major operations in New York, San Francisco and Los Angeles.
Blue Bite's proprietary system allows consumers to download digital content to their mobile phones for free within a targeted location. Its technology transforms current digital screens from a one-way medium into a truly interactive experience that allows users to take the ad with them.
The content Blue Bite delivers is always free to the end-user. The company makes its money from advertisers who pay for the content to be delivered, based on performance. It has its own internal sales force as well as the sales teams of its partners such as RMG.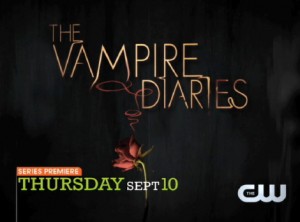 GamingBlue Bite's first partner was InWindow Outdoor and the two companies have been running campaigns together for more than two years. In addition to CTC, they have worked on campaigns for such clients as The CW Television Network, ABC, BBC America, Turner Classic Movies and Sierra. After doing several campaigns for CW including 'Gossip Girl' and 'Life Is Wild', a new one is planned for the end of August for CW's new show 'The Vampire Diaries'.
"In terms of results, we have garnered opt-in rates of over 40% and positive engagement rates consistently over 85%," says Damiani.
Blue Bite has nine employees in the U.S. and 35 people on the technology development side based out of Europe.