Russ Curry, Ministry of New Media
Midwest advertising agency Extra Credit Projects (ECP) is bringing national awareness and creativity to Earth Day through its partnership with EARTHDAY.ORG and the Out of Home Advertising Association of America (OAAA).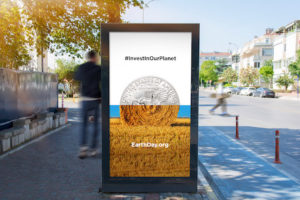 Rob Jackson, Creative Director and Principal of ECP said "As awareness around Earth Day continues to grow each year, we are driven to support EARTHDAY.ORG's mission and their annual efforts".
The OOH campaign supports EARTHDAY.ORG's theme of Invest in our Planet, aimed at engaging CEO's, business owners and corporate decision makers to invest time, resources, and money to make sustainable change. The creative can be seen on digital billboards, street kiosks, airport displays and more from coast to coast.
Tom Cosgrove, Chief Creative and Content Officer of EARTHDAY.org told us "Climate change is one of the most important issues of our time and big business and government organizations play a vital role in addressing this crisis, along with everyday citizens," said "This OOH campaign will showcase the ways that sustainability is good for the planet, while leading to a prosperous future across the board.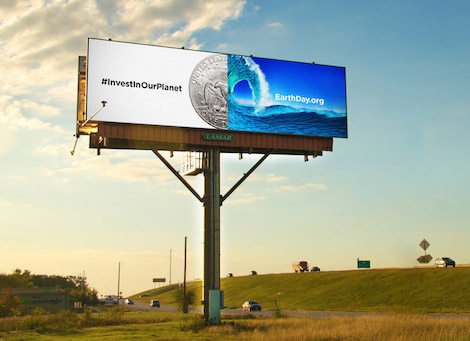 Anna Bager, President and CEO, OAAA said "The campaign is a strong demonstration of the OOH medium being a force for good in responding to important world issues at massive scale and with rapid speed. Consumers are reporting greater appreciation for being out of home, so this critical campaign is sure to capture attention of people all across the nation".
To view the 2022 Earth Day campaign creative, click here.